Trying to make yourself a great home gym is tough. Not only does it take dedication, it takes a lot of expensive equipment if you want to get in a high-quality workout in. You might even say screw it and get that gym membership. But really, who wants to drive to the gym and workout with meatheads when there's a simple solution right around the corner? That's where the CrossGrips come in.
With CrossGrips, you can get a full-body workout right at home. All you need is a doorway. They function as a pull-up bar, push up handles, and a foot brace for doing sit-ups. It's that simple. Unlike most workout gear, CrossGrips travels easily to give you a workout. Whether you want to use them in your home, at the office during lunch, or in your hotel room, CrossGrips give you the flexibility to have a full workout anywhere there is a door.
There is no assembly required to get started, so you can focus on getting swole not reading instructions. Set up takes just 15 seconds too, so you can get right into your workout. Who needs a warm up? CrossGrips automatically adjust to fit any doorframe and have a snug, secure fit.
Whether you're getting them for yourself or for a friend, CrossGrips are the essential piece of gear you need to get your at home workout on. Say goodbye to the gym, say hello to CrossGrips. Buy Here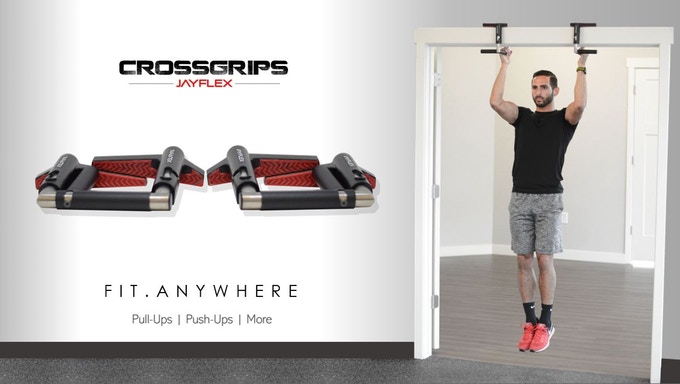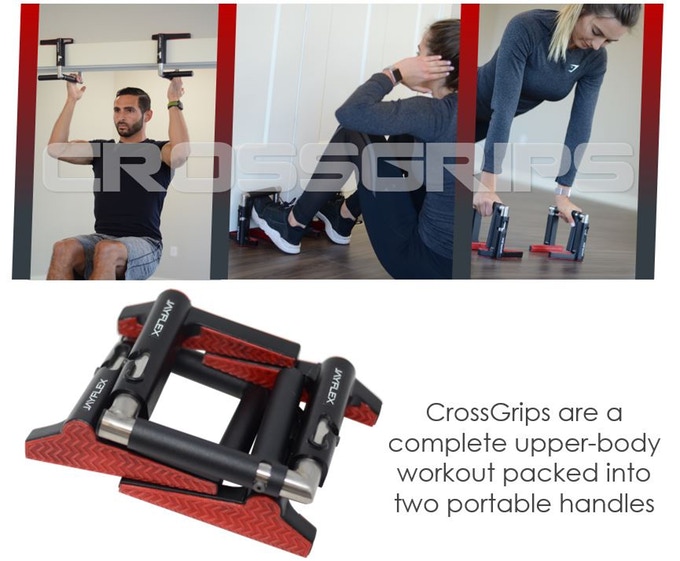 photos courtesy CrossGrips